About Us
Company Profile

Seawisdom Shipping is a a product line-driven organization providing a comprehensive range of ship management services to ship owners & shipping companies worldwide. Led by an unified executive management, the company has a team of experts with vast industry experience & strong credentials, both ashore and at sea, operating to internationally recognized quality management standards.
Value -We live by our W.I.S.D.O.M.
Willing - Our Passion & Commitment to bring quality services to our customers

Innovative- Embracing changes & improving skills, through our experience, knowledge, and good judgment.

Sustainable - We leverage our skills and desire, to work towards a safe and sustainable shipping

Dependable - Deliver with pride & professionalism

Organized - Towards our excellence in operational leadership.

Matured - Trust is built over the years but foundation is laid in the beginning. Honesty is our foundation & we adhere to highest ethical & professional standards.


Why Us?-
Specialized and customized ship management service.


Define, monitor and improve performance by encouraging initiative and innovation.


Vast industry experience , promote teamwork and streamline business processes.


Robust working relationship with industry associations.


Modern technology oriented management system.


Cost-conscious, annual budget forecast monitoring, support and consultancy activity .


Meet our commitments  -  by  focusing on timely,  qualitatively &  innovative delivery.


Vision

"To be  at the forefront in providing quality  Maritime & Shipping Services."
Mission
By focusing on ;
PEOPLE - Satisfaction
PROCESS - Performance
FINANCE - Cost Consciousness


CUSTOMER - Requirements
By focusing on ;
PEOPLE - Learning
PROCESS - Upgradation
FINANCE - Management
CUSTOMER - Relationships


By achieving;
PEOPLE - Trust
PROCESS - Reliability
FINANCE - Cost Leadership
CUSTOMER - Satisfaction


<
Underconstruction

Coming soon....


CAPT. VINOD RANJAN SINGH :
Conferred with B.Sc. ( Nautical Sc.) from T.S. Rajendra , Capt Vinod Ranjan Singh, has over 20 years of Maritime Experience, which includes 14 years of sailing experience including Master and Shore experience of about 5 years as Pilot, Port Captain and shipping agent. Capt. Vinod has worked in various domains of Maritime Industry and has vast experience which includes liaisioning with Owners, charterers, shippers, receiver & various authorities like port , customs & immigration officials for safe and quick turnaround of the vessels.
MR. ANUP KUMAR :
A resourceful & result oriented individual, having vast experience in Crew Management, Mr Anup is well versed in handling & negotiating with Crew & Officers. He has excellent time management and interpersonal skills allowing for differing priorities and integrating them into future planning.
CAPT. ARVIND KUMAR PRASAD:


Capt. Arvind has over 19 years of Sailing experience on diverse type of tankers- oil, products and chemicals, & bulk carriers tradisssng worldwide His experience includes operating in the most stringent regulatory and statutory requirement in US and Europe, on all kinds of ships; primarily as Master on chemical tankers type II and type III, carrying Petroleum products, Caustic Soda, Urea Ammonium Nitrate (UAN), Vegetable oils, and other liquid cargo. He has hand on experience for care and maintenance of Stainless Steel tanks and their passivation procedures. 

.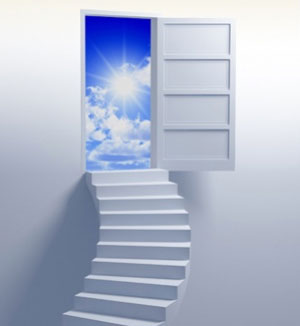 Underconstruction.....